Current Group Members at UChicago
Sanjana Curtis (Postdoc)
Samantha Usman (PhD student)
Alice Luna (PhD student)
Shuyu Wang (MS student)
Yupeng Yao (MS student)
Noah Geller (Undergrad)
Morgan Lee (Undergrad)
We also participate in the Survey Science Group as part of the Near-Field Cosmology group.
Interested in Near Field Cosmology at University of Chicago?
Current UChicago undergraduates or graduate students: send me an e-mail with a description of your resume/CV and research interests.
Prospective graduate students: apply to the UChicago PhD Program and include my name in your application. I am not actively looking for graduate students for 2022.
Postdoctoral fellowships and positions: e-mail me if you are interested in listing UChicago as a host institution for your fellowship applications or applying for one of our KICP fellowship positions. I do not have open postdoctoral positions right now.
People 2020-2021
In the COVID-19 summer of 2020 and 2021, a group of undergraduates, graduate students, and a postdocs convened weekly to work together on projects related to near-field cosmology and stellar spectroscopy. Here are photos from our Zoom meetings.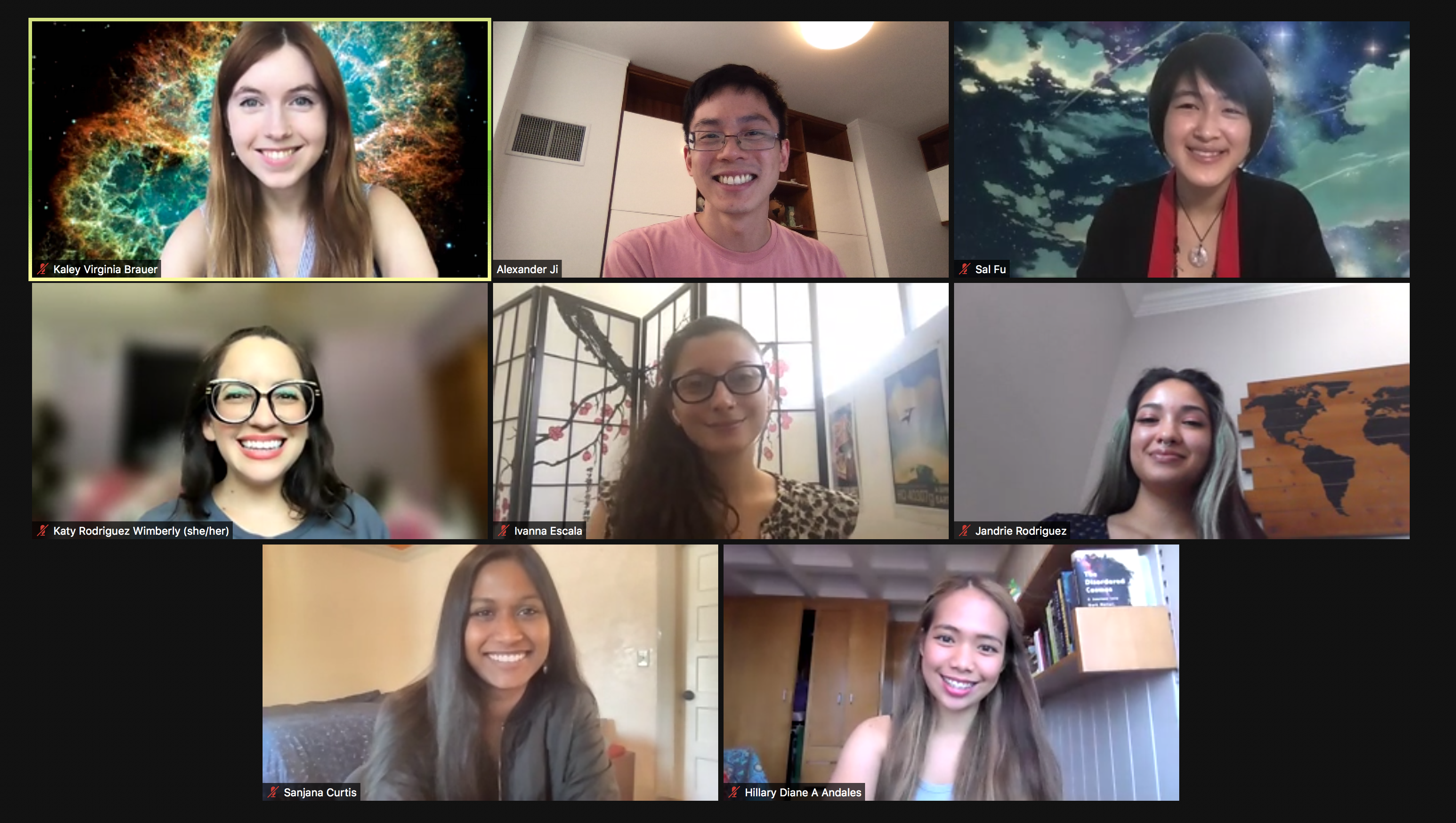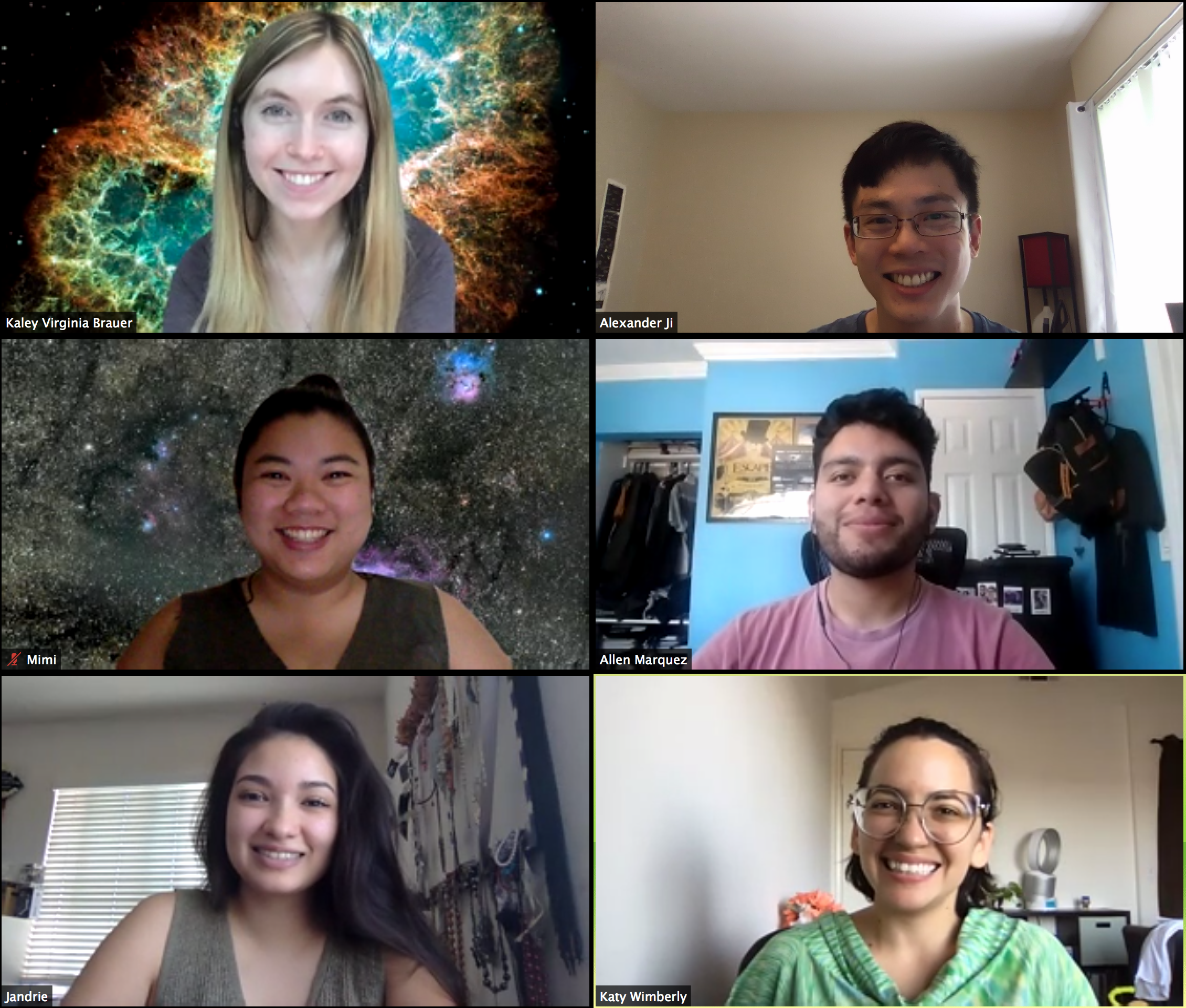 Kaley Brauer wrote an excellent April Fools paper on our progress: "I'll Finish It This Week" And Other Lies